Agree, it's great, having returned from a trip, to surprise your friends with stories not only about the sights of the country, but also about the hotel in which you were lucky to stay.

We found reviews from users who visited hotels that the language couldn't turn out to be ordinary.
Least of all expect to see such a countertop in a hotel room for $ 100,000 / night
The British artist created a unique design for Las Vegas. The one who is ready to pay $ 100,000 per night is waiting for a tabletop made of medical waste, sharks "frozen" in formaldehyde, shelves with tablets like pharmaceuticals and a floor covering with butterflies.
Nice toilet in a Swiss hotel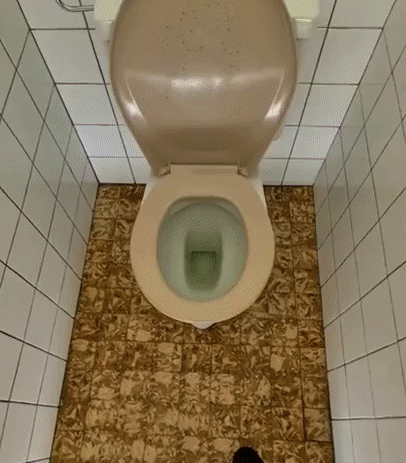 From the windows of the Swiss hotel "Obershtaynberg» (Obersteinberg) offers an incredible view of the Alps. The hotel can only be reached on foot.
Graffiti in a hotel room in Marseille, France
All rooms at the Au Vieux Panier in Marseille are special. Pixtil Studio artists have been invited to decorate the walls of bedrooms and living rooms. They managed to create an amazing and daring atmosphere.
Suspended by the side of a cliff over the valley floor, this pod was our home for one night in Peru! Climbed 1300 ft to this "Million Star Hotel" to sleep under the stars and hear the river below us. Totally worth it!
There is an Aerosleep hotel at Moscow Airport. Inside the capsule looks futuristic
Crazy hotel in Switzerland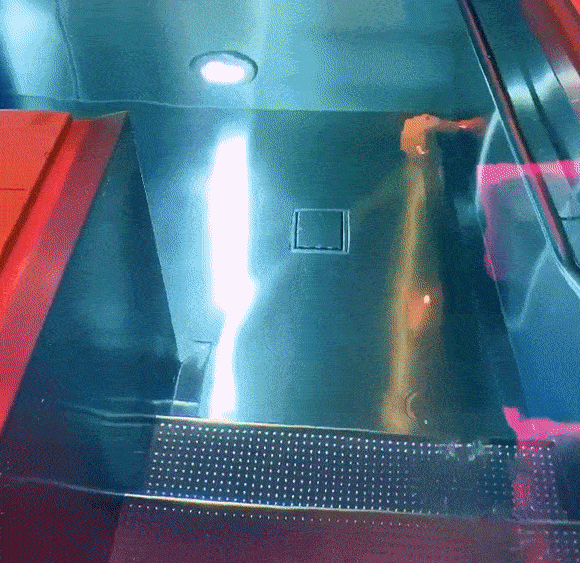 Built in the early 1900s, Hotel Villa Honegg rises on Mount Bürgenstock, and this embodiment of comfort: a private cinema, a wellness center and unforgettable views from the windows.
"I rented a hotel room in Denmark and found a hidden shower"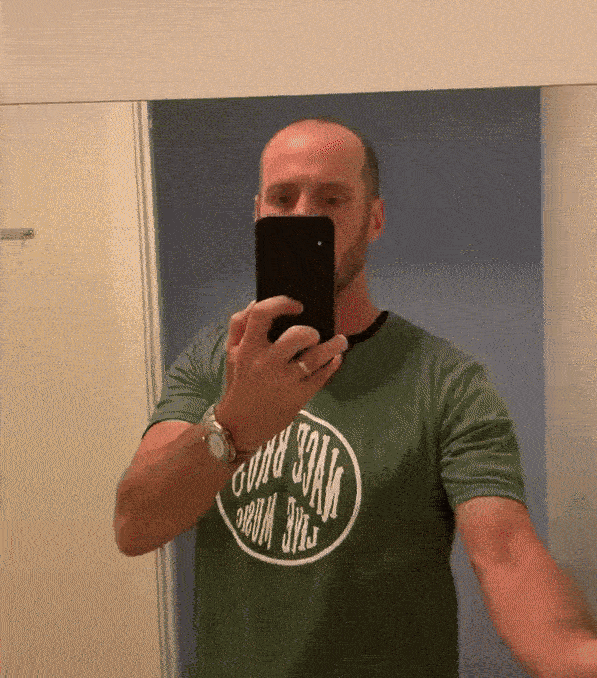 Korean Grand Hyatt has Boeing 787 simulator
"Been to the Omni Hotel in Dallas. Now I know what the concrete jungle looks like. "
" Icehotel, Sweden. Today, the temperature of my bed is -5 ° C. Any tips for sleeping on ice? "
"We ordered food in the room. A phone call – an answering machine asks to open the door. We open – on the threshold of such a miracle. The robot itself calls the elevator on the 1st floor and carries the order to the room. China, Xiamen
Great view from the jacuzzi hotel in Amsterdam
Underwater Hotel Room in Maldives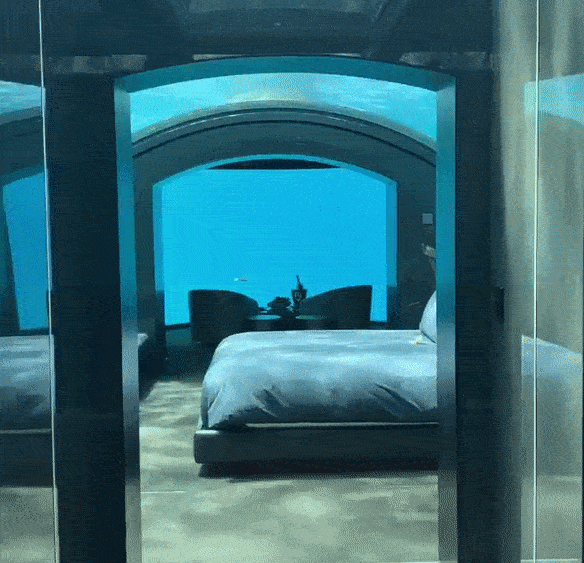 Conrad Maldives Rangali Island Aquarium Hotel is located at a depth of 5 m and is surrounded by coral reefs, home to over 100 species of marine animals.
"This is probably the most beautiful hotel I have ever been to. Fukushima
Rooms at Aizu Ashinomaki onsen Okawaso have beautiful views of rice fields and the Ookawa River.
"We slept in an 800 year old castle surrounded by breathtaking garden and had breakfast with the food of gods. Thank you, Roman Hotel Chateau de Bagnols »
"Montana Magica Lodge is located in the mountains of Chile. It looks like an animated fairy tale. The room is amazing too. "
"Our Home for the Night – Free Spirit Spheres"
The hotel is located in Canada, Vancouver Island. It has only 3 rooms, more precisely 3 wooden spheres suspended on trees.
"On the 3rd day, after climbing 2,000 m, we reached the hotel. Exceptional experience! "
Radisson Blu Hotel Aquarium in Berlin with elevator that passes through it
The Tokyo Hotel has a reception desk run by dinosaur robots.
Just imagine that you wake up and see this fairy tale
Fifth Season Hotel is located in Huta, Georgia.
"My number is on the train car. This is one of the most unique places I have stayed. "
Tell us about your experience – in which hotel and in which country did you stay? What impressed you the most?
Photo by StormyWaterGaming / imgur
Read also