It is believed that our brain better remembers the first thing that we saw, as well as the opinion about the most important first impression. But, perhaps there are such moments in our life when it is better to slow down and take a closer look, because you don't immediately understand the charm of what appeared before us.
We decided to practice attentiveness and patience and found 20+ things, the meaning of which at first sight is not easy to reveal.
Clothes that seem to be in the middle of clipping
A vase that is difficult to find a decent description
Until you pour hot water into this cup, you will not understand what it's peculiarity is.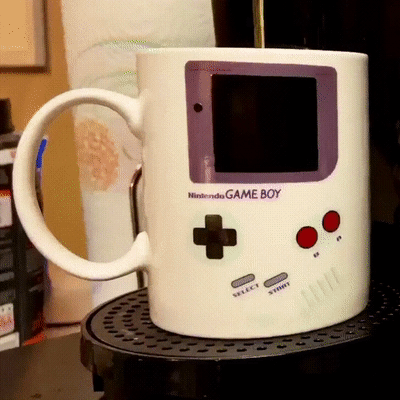 When your house is definitely your castle
This keyboard lists all the keyboard shortcuts you can use.
This water bottle that resembles a prescription bottle
If you look closely, you can see that these wallpapers Dark Side and his stormtroopers
"When I go out in the sun, my contact lenses immediately darken"
This Multi-tool belt screwdrivers
This is not just a keychain, but also a mini-calendar, designed until 2056
One motion – and the ordinary pen turns into a airplane
Penknife for those who love lamas
At first glance, it may not be visible, but this brush looks exactly like a violin
This version of the book 451 Fahrenheit has a match lighter as it's spine
It looks like an ordinary sculpture, but it turns out the original bag chair
Rubik's Cube, which can be collected by the visually impaired
This is not just a cat keychain, but the cutest phone charger in the world
Banana Milk Drink, the packaging of which opens exactly like a real banana
Shoes for those who want to literally merge with nature
This tie has mice of both the rodent and computer species
Which of these things seemed most unusual to you? Or maybe you know more interesting examples? Then write, we are happy to read about them.
Photo by Sato_nezi / twitter
Read also